DownAgain
Ken Spitzler's Home Page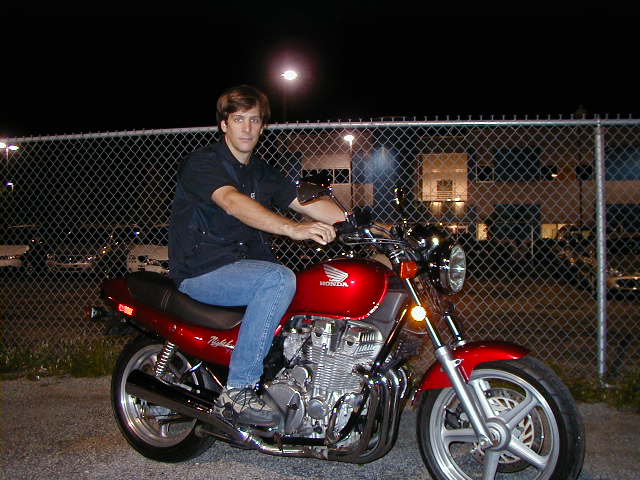 You have reached the home page of Ken Spitzler, AKA "Downagain". My nickname comes from my love of scuba diving. I have been diving for 12 years, primarily on the shipwrecks that make their homes off the south shore of Long Island and the Jersey coast. My newest hobby, as pictured above, is motorcycling. See below for more info and pics of my bike.

The Northeast has some of the best shipwreck diving in the world, as well as a wide variety of marine life that can be seen both on the wrecks as well as from the shore.

These are some diving related pictures. (From Left to Right) My first San Diego artifact, taken with my dive buddy Adam "DiveRex" Altman - we extracted a pair of brass valve wheels with identical tags; Diving Dry is supreme; November diving tip: keep your ears warm; Adam and I with three of four unique valve wheels, extracted together from deep inside the San Diego over three dives; The November dive crew.
These are some pics of my 1991 Honda Nighthawk 750. I purchased this bike on September 20, 1999 with 5000 Miles. Click on any image for a larger picture.
These are some pics of my first bike. I learned to ride on a 1982 Kawasaki KZ440LTD. This is a great bike to learn on. These pics were taken on a ride to the East end of Long Island's Ocean Parkway. Click on any image for a larger picture.
These were taken on the same ride. The bike is my buddy Adam "DiveRex" Altman's 1988 Vulcan 750. He made me learn to ride so he would have a riding buddy. You can see my KZ440 in the background. The picture of the front end of his Vulcan shows the customized front end I helped him install. Click on any image for a larger picture.